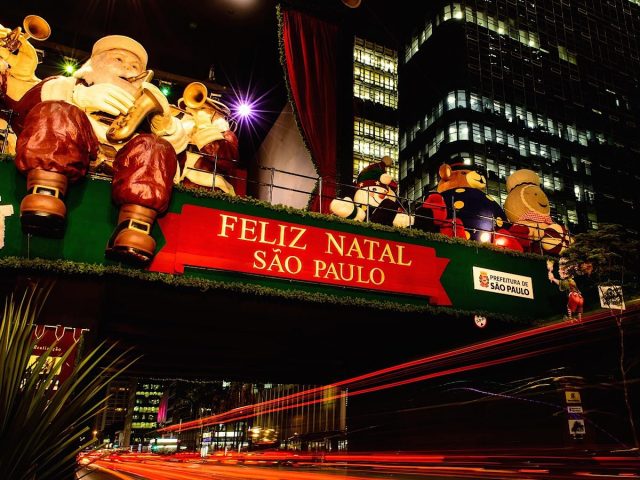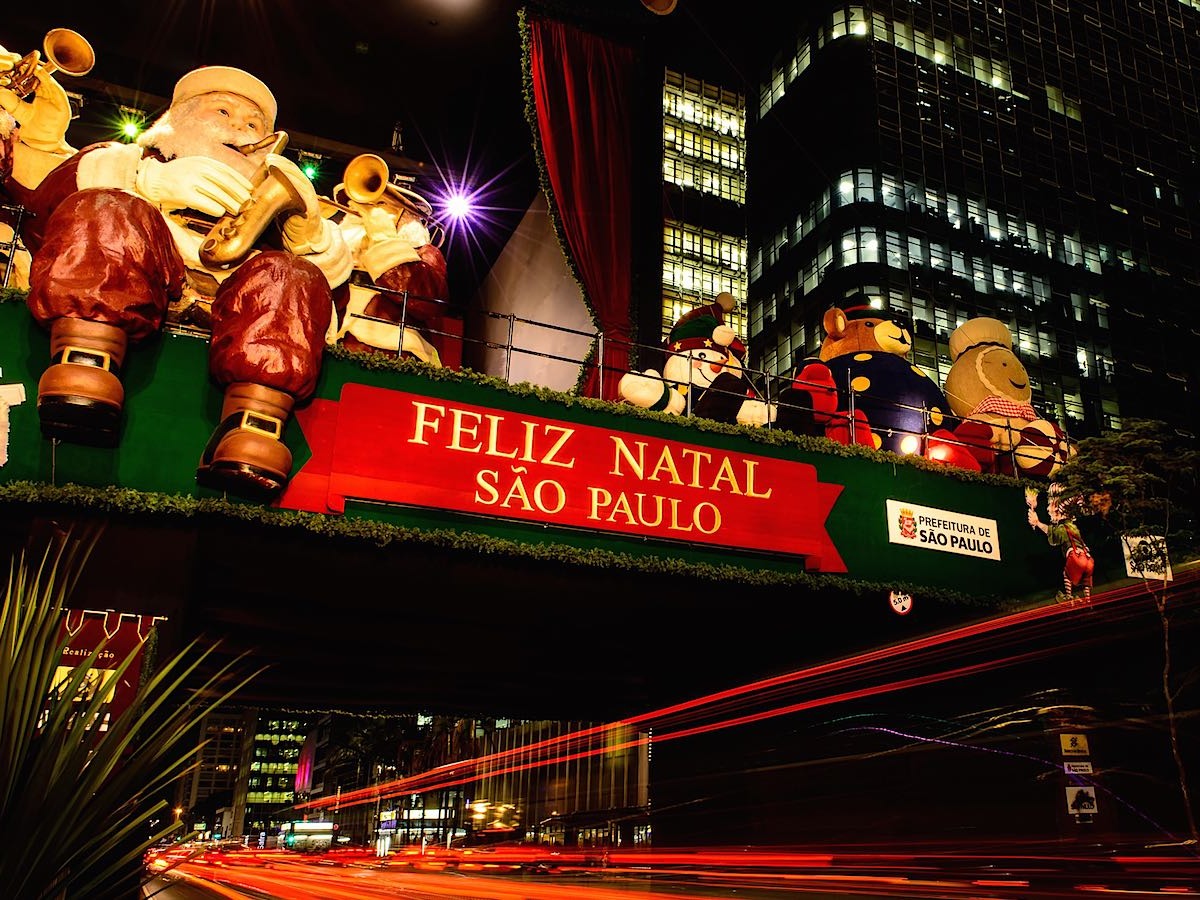 Photo: Klaus Jessen

1. You can't avoid Conjunto Nacional's decorations.
We're talking bells and yuletide balls built with colorful, recycled garbage. It started as an eco trend a few years ago and stuck. Standing on the corners of Augusta Street and Paulista Avenue, Conjunto Nacional is the unofficial meeting spot of central São Paulo.
2. All shops windows have a "snow" theme and plenty of red velvet — never mind that it's 95ºF over the streets.
White-sand beaches and arms doesn't go that well with red-nosed reindeers and knit sweaters. For that reason, people seek to emulate what you think is really a US and European Christmas, ginger cookies included. Lots of people go as much as decorating a hearth with wool socks.
3. The traffic around Parque do Ibirapuera is way unmanageable.
As citizens leave with the holidays, the city gets calm, almost surrealistically calm. Though not about the biggest and most-popular public green area, Parque do Ibirapuera. Untold numbers of people gather to discover the special show of lights reflected inside lake every night, causing major traffic jams.
4. The streets are alive with revelers.
The Christmas lights on Estaiada Bridge, Paulista Avenue, and Rua Normandia are definitely the main attraction, and the wonderful are wandering smiling and taking selfies.
5. Christmas choirs surround many of the metro and train stations.
Also, outdoors piano at Sé station plays Christmas songs. And that is likely to happen:
6. A huge Santa using a bicycle greets bikers making use of the Faria Lima cycle lane ahead of Iguatemi Mall, the oldest in the city.
Not only there: while you\'re watching Mayorship building there exists ANOTHER giant, biker Santa. In an year when a multitude of bike lanes were inaugurated, this is usually a refreshing sight. Do you imagine? Bikes in São Paulo?
7. Magazines advise "Learn to get ready for summer by two on a daily basis!" while heavy (and tasty!) cuscuz and farofa recipes abound.
Alas, the biggest dilemma of females celebrating special occasions during the Southern Hemisphere: love all, but keep the "biquini body." It's an alternative: you either eat what's available or endure a crazy workout regime to have fit. I tend to live in the first group.
8. Panetonne is everywhere and to be found in every flavour imaginable.
From chocolate (chocotonne is definitely the Brazilian undertake the normal Italian Christmas bread-like cake) to torresmo (really).